Reiki Training Level I and Level II with Lisa Ware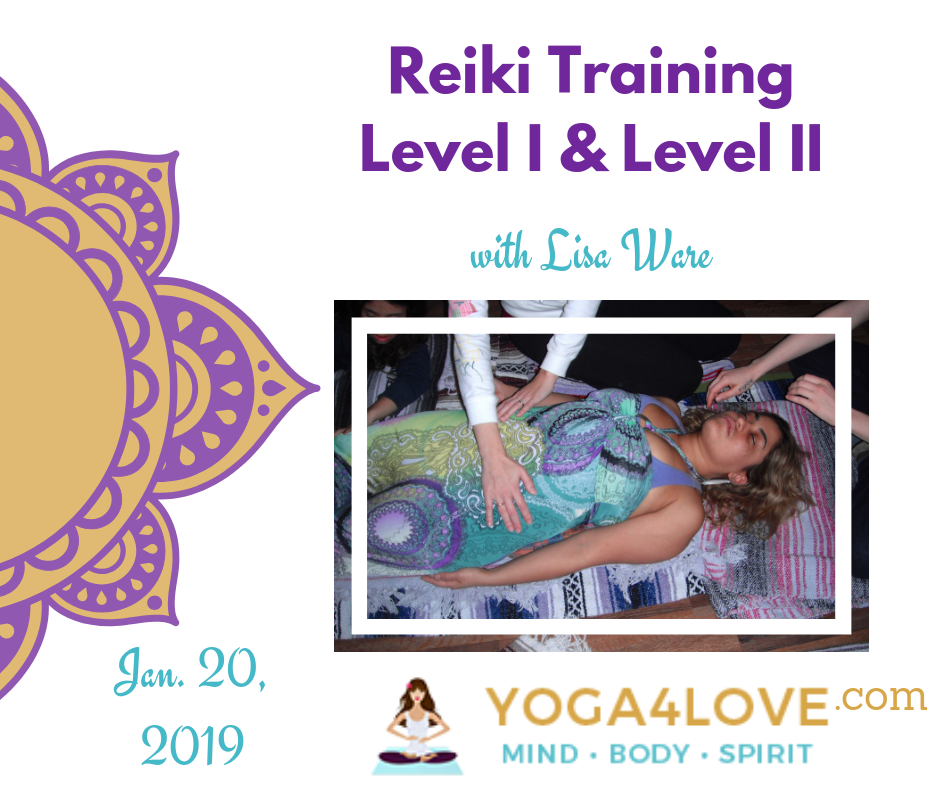 Reiki is an amazing energy. In this workshop you will learn all the lineage of Usui Reiki and how to use this gentle and powerful energy for yourself and your family. Reiki Manual included in workshop fee. The Reiki energy is not associated with any religion, and is a safe and healing therapy used around the world for many, many years. You will learn all the hand placements and then how to work with this beautiful energy on yourself.
We will conduct the attunement ceremony and meditation in the afternoon. You will learn how to integrate this energy into your life to energize, balance and heal.
Reiki I: 11:30a-4p
Reiki II: 10a-4p, come early.
Bring a 3 ring notebook, your water, snacks and lunch to share potluck. Bring your favorite crystals, stones, and sacred items to place on the community altar for the day.
Ceremony will take place so be prepared for an energetic shift, schedule time for driving and integrating.
$200 Early Bird by Wednesday before event
$222 Regular rate
Q's:
Free Discovery Session:
*included in Yoga 4 Love Online Training Programs 200 and 300 Hour course!