BOOK YOUR FREE BREAKTHROUGH DISCOVERY CHAT

APPLY NOW FOR THE NEXT START DATE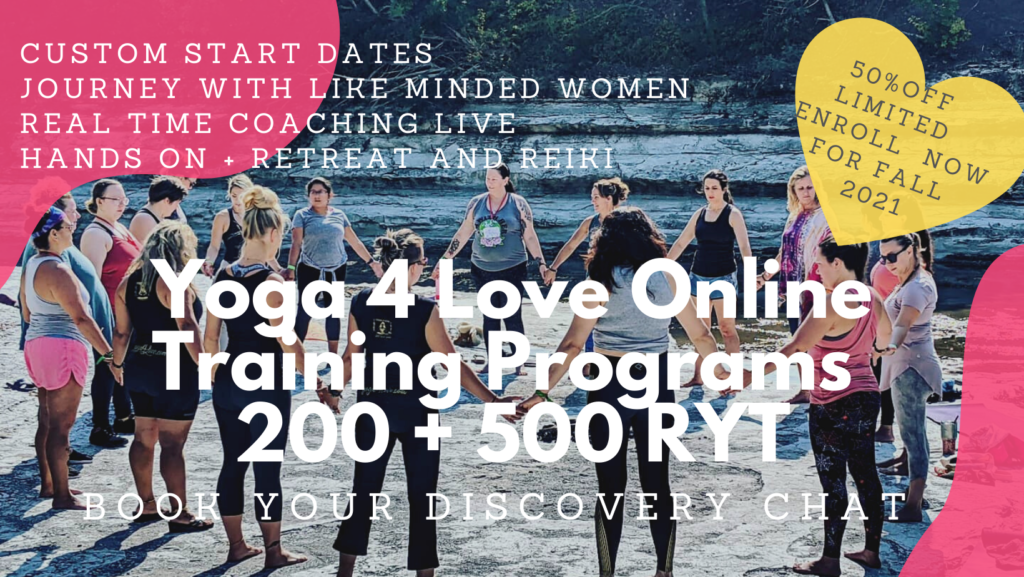 BOOK YOUR FREE DISCOVERY CHAT NOW 
WITH OUR DIRECTOR AND A TEAM Y4L COACH!
Then Apply for the Next Start Date for the 200 or 500 RYT!
Our coaches are super thrilled to chat with you! 
This call is for you if you want to:
Meet your tribe.

Explore our Yoga 4 Love Online Trainings.

Discuss the Online 200, 300 or 500 RYT

Learn about Reiki.

Attend the next Ceremony.

Feel out if our Certifications and Lifestyle coaching are a fit.

Find out more on the 12 Week Biz Crash Courses for Yogis, Artists and Creatives.
and/or
Talk about an upcoming Inner Goddess Retreat!
Our Y4L Online Training Programs are designed to fit seamlessly into your life with full support from the Goddess Tribe.


On the call we will:
Explore your dreams, visions and goals in life.

Share about ourselves.

Listen and truly hear your story.

Take a look at the different online programs.

See what is a best fit.

Determine what is the next step for both you and Team Y4L.  

Work together to create a plan that works for you financially and energetically.

We deeply desire to manifest our Highest Good through this Work. 
We look forward to seeing you soon on a the video chat!

 

 

 

https://youtu.be/8gYUwex7JOU
Yoga Alliance Registered Yoga School
Join our 200, 300 or 500 hour Teacher Training.
Led 100% online in a collegiate level course, with full coaching support since 2015.
Expanding Horizons, Inspiring Positive Change Since 2008
Included in Tuition: 
Inner Goddess Retreat
Reiki Certification 
We have graduated hundreds of alumni from our YTT and Reiki training.
Includes both live interactive and recorded training.
Adaptable to fit your lifestyle.
Access to your Coach in real time chat groups.  
We are at the forefront of this online Healing Arts movement.
Life is totally different now! Our program fully supports you during these changing times, as a trainee, as a woman, and with a special focus on the Divine Feminie and rising entrepreneurs. 
BOOK TODAY

get accepted this week

PERSONALIZED  START DATES

JOURNEY WITH LIKE MINDED WOMEN

REAL TIME COACHING LIVE

HANDS ON + RETREAT

REIKI CERTIFICATION

50% OFF PAID IN FULL!

DISCOUNTS FOR POST PANDEMIC

IN STUDIO FINANCING 

SUPER CREATIVE ENERGY EXCHANGE KARMA YOGA WORK/BARTER  PROGRAM
APPLY FOR THE NEXT START DATE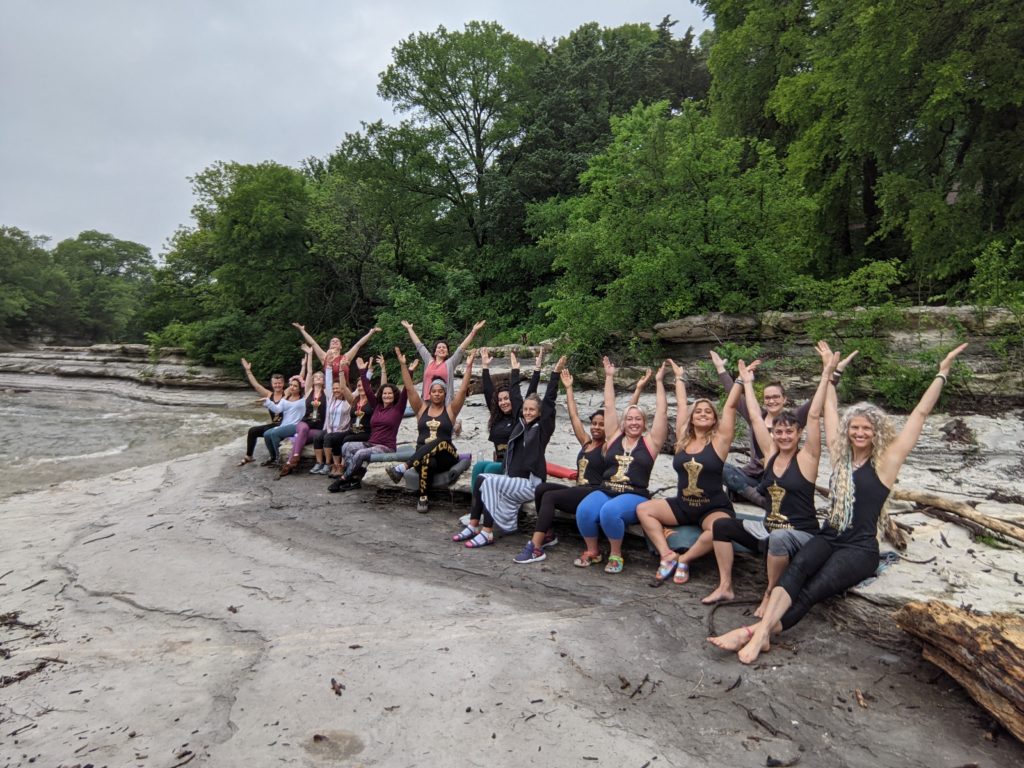 Bonuses, INCLUDED in the tuition for the Online 200 & 500 Hour RYT Certification Program:
Inner Goddess Retreat Registration~ Texas, 3 Day Intensive
Specialty Online workshops with our Coaches
Early Access + Discount for Destination Retreats: Egypt, Costa Rica, Utah, Hawaii & Colorado 
Free Ayurveda Coaching chat with our staff MD
Reiki Certification Online or In Studio, optional
APPLY NOW FOR THE NEXT START DATE


Yoga 4 Love Online Training Benefits: 
Yoga Alliance School (globally recognized)

Special Focus on Divine Feminine

Spirituality, balance your training with LIVE and recorded practices in Mind, Body, Spirit 

Sacred Sisterhood

Full Coaching Support on and off Social Media

Teachings from the roots of Vinyasa Yoga

Online + Social Business Coaching

Weekly Community Zooms

Coaching Group with Live Chat

Trainee discount for new online courses
Welcome to the Goddess Tribe!
My deepest desire is to share the tools, teachings and energy that I have been gifted and taught so you can live your life on purpose, tapped in, turned on and tuned in!
~ Lisa 'Aiylah' 
Visionary Vixen and Executive Director, Yoga 4 Love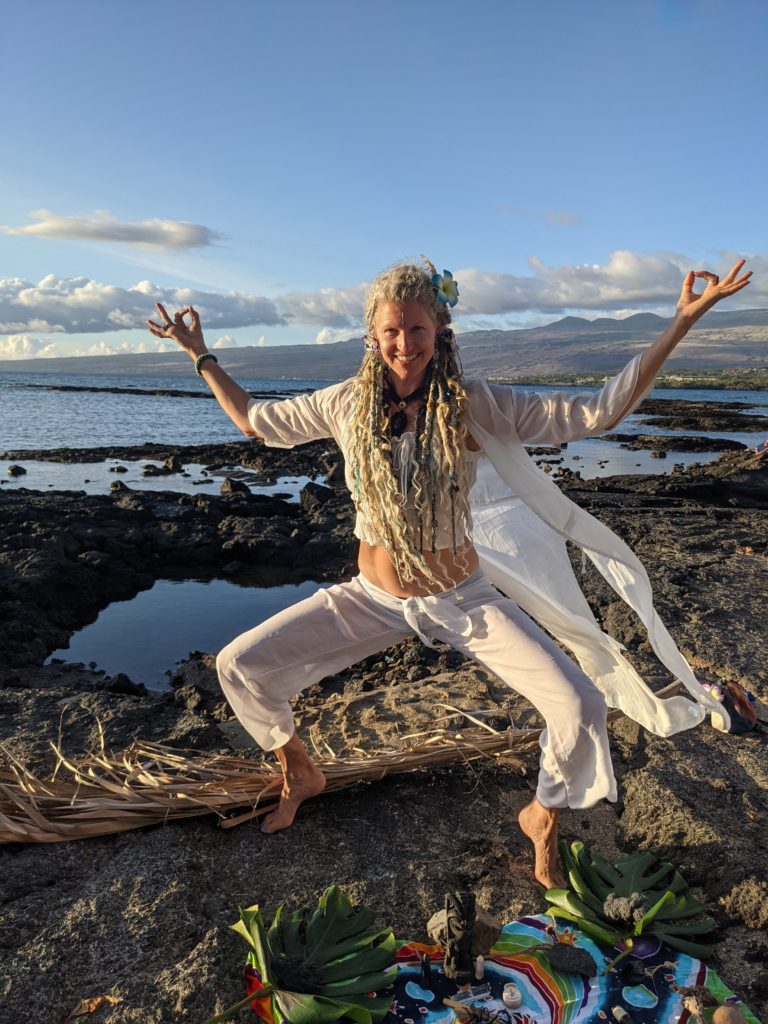 NEXT STEP:
Book your time on the calendar.
THEN:
APPLY NOW FOR THE NEXT START DATE
Fill out my online form.