New Moon Abundance Checks + Free Breakthrough Session with Lisa Ware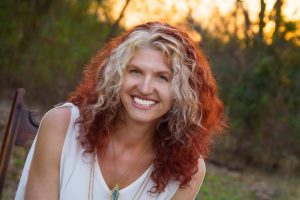 August New Moon, 2018
It's another Supermoon, New Moon and Eclipse!
Hey Yogis and Yoginis~
Some wisdom from today, as I was messaging with one of my Yoga 4 Love Online Trainees. She and I were discussing the New Moon and what she really wants and dreams of in life. I believe with all my being that we are meant to have everything we dream of. EVERYthing our Heart desires! If we have envisioned it, it is already manifested. We just need to finish the work. Today I shared this download:
When we are not receiving things in the timing that we want, the Universe is not teaching us lack; 
it is teaching us patience and discipline.
Then comes in the abundance!
In other words, we must shift our thoughts to be totally in the flow of receiving what we really want, and pivot, as she said, the thoughts that are coming from negativity and lack.
If you are wanting to do some work on You and wonder what it is like partnering with a coach, I am here for you! I offer remote lessons on:
 Lifecoaching
 Biz Boss Babe Sessions
Detox + Health coaching
Angel Card Readings
Distance Reiki Healing
 All of my clients work with me as a partner for accountability and guidance as they do the work that I guide them to do. Though channeling with the Angels and your guides, my 29 years of experience as an entrepreneur and thousands of hours of mentoring and conferences I am confident we will make a Breakthrough.
With our partnership we will hone and remove things out of your life that do not serve you, making room for everything that is in store for your highest good!
Lets do this, goddess! I got you!
 Let's see what will happen when you share your dreams and goals with me!
This weekend write your New Moon Check(s)!
DREAM BIG! Date it for when you are planning on 'cashing in's your check. Use any paper or google one or use an old check or an index card.
  Make out your check to YOU from (your Source, G-d, Great Spirit or whatever you call something greeter than your Self).
Here is the scoop:
This is a practical exercise in intention. When you write these checks, you are aligning your intention with the universe, signaling that you are ready and willing to receive. Doing this every month simply re-affirms that intention.
Abundance checks are a tool we can use to create more abundance in our lives. They are written within 24 hours after a New Moon. Surprisingly, you really don't even need to believe that the check will work when you write it. You will however be amazed at the results, as you will see increased abundance in your life, in some life area. It is not always financial, but certainly in an area that you need.
Here's how to do them:
Within 24 hours after a New Moon, take a check from your check book. Where it says "Pay to," write your name.
In the little box on the same line where you would fill in a dollar amount write "Paid in full."
On the line underneath your name, where you would write out a dollar amount, write "Paid in full."
Sign the check : "The Law of Abundance."
Do not put a date on the check. Do not write a specific dollar amount in the check. Put in a safe place and forget about it. The Universe will take it from there. Many people are skeptical about trying this until they do it. After the first time, they realize the power of these checks and do them routinely every month!
Try it yourself and see!
Write it down in your journal, then just watch when these things magically manifest in your life.
SIGN UP FOR AIYLAH'S BLOGS + E-NEWS
ASCENSION UPDATES
NEW AND FULL MOON NEWS
UPCOMING EVENTS
INNER GODDESS RETREATS