Want to Know What Your Spirit Guides are Saying? Book an Angel Card Reading with Lisa
October 25, 2018

Posted by:

lisa
Hey Goddesses, Yogis and Yoginis~
It's the Full Moon in Taurus. Time to ground and tap in. Would you like to know what your Spirit Guides are saying? 
The energy of creation is so in flow this Autumn, and also the energy of REST. I am so excited to announce we have hired Team Yoga 4 Love! We are moving to a much larger platform for our online training programs, stay tuned! Get in while you can this fall, we we are accepting only 5 more trainees for the Start Date of 11/15/18 to fill our class of 30 yoginis for this year!
I have held several women's circles here on our property already this fall, with more to come the 2nd Sunday of each month. (Join our Goddess Tribe Meetup!)
 Our upcoming Inner Goddess Retreat is Sold Out with over 22 ladies… and so we are holding a spring retreat! Stay tuned!
The underlying foundation of this time is the powerful presence of the feminine and anything related to the relationship with the feminine. Issues around nurturing, support, whether we were loved by our mothers, whether we deserve to be fully embraced and fed, whether we fear the power of this energy, may surface in each of us depending on where our issues lie. It is time to heal this love/hate relationship with the feminine and fully step into the container of support it can provide.
There is great determination, strong will, and uncompromising resistance being played out.  One will need to be calm, restrained and not be drawn into dramatic behaviors. Even the strongest among us will be pulled into this growth vortex.
Time to buckle down into your personal goals, value your relationships to the feminine aspects around you.
Jupiter is aligned to the North Node and can help you expand your heart, open wide to the sky, the stars, the love that surrounds you lifting you out of a stuck, resistant vibration and into an expanded, flowing energy greater than yourself.
It's a time to nurture the yin and balance the yang.
Remember to honor your ancestors on November 1, the day of the dead. I have photos of my parents, my grandparents and my crystals set up on my altar spaces.
I will help discover more about your life journey, your Spirit Animals, your power animals, master teachers and guides.
With the thinning of the Veil right now I am really getting some OMAZING readings,
I would love to offer you an Angel Card Reading
These are approx. 30 min sessions held via video chat, with Love Donation contribution via PayPal.
What is your personal medicine? What Spirit Animal is speaking to you?
I have been doing a lot of card pulls and readings this past few weeks.
Yesterday I was stung by a wasp, and the medicine of the wasp is freaking INTENSE. I learned so much about myself from this little guy. He got in my shirt and so he stung, but WOW. ? I looked up the wasp medicine and I am a wasp person for sure. I have really been feeling his medicine:
Wasp people tend to be so very focused and when they have an idea or vision of what they desire to build, they would generally like to get on with the job, no matter how hard the work involved. This is one of their great gifts to the world, their ability to build something seemingly from nothing but what comes forth from their own minds. The energy that can come through a Wasp person is simply phenomenal when they are in the building process.
Do you pay attention when animals come in contact with you? Do you know how to listen?
They are all signs from Spirit, if you are open and are listening. Use your intuition, sit with the qualities of that animal. What are its strengths, its defenses, its colors or its environment? How does that make you feel? Look up that animal online for Spirit Animals or Power Animals, and be mindful of the passage that sticks out to you.
Journal about your animal, and of course when you want deeper answers book a session with me! I will do a card reading for you, as well as some Reiki or a Shamanic Journey to retrieve your Power Animal.
This time of year is especially powerful.
Let's get some answers and clarity for you!
Book an Angel Card Reading Session with me this week!
Peace, Love + Light~
Lisa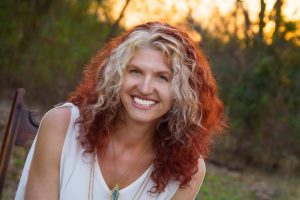 Sources:
Power Path
Patricia Lilies
https://morningstar.netfirms.com/waspmedicine.html
SIGN UP FOR AIYLAH'S BLOGS + E-NEWS
ASCENSION UPDATES
NEW AND FULL MOON NEWS
UPCOMING EVENTS
INNER GODDESS RETREATS