Blood Wolf Moon and Total Lunar Eclipse! Time for Karmic Release! Lisa's recap of 2018
January 21, 2019

Posted by:

lisa
January Full Moon 2019
Full Moon is January 20 at 11:16pm CST

 Hey Goddesses, Yogis and Yoginis~

The Time is NOW! These last few weeks have been really intense. My Mother in Love crossed over on 1/7 and then on 1/18 my son officially completed one of the hardest and most taxing schools in the world, he is now a Qualified Nuclear Operator for the US Navy!I took literally a month off of facebook over December and then a sabbatical for 11 days while my son came home for the holidays. I turned off ALL NOTIFICATIONS on my phone and computer except gmail. This time gave me a whole new perspective. I actually missed my FB friends! I was joyful to come back on and see the posts and family events and pet pix. Then things shifted again and after my amazing Mother in Love passed I took another week grievance period off from my position with my Yoga 4 Love Training Program.
Thankfully, we have hired three new OMAZING yoginis to be on Team Yoga 4 Love, Amanda as Orientation Goddess, Kathryn as HR Goddess, and Mia as the Financial and Tech Support Goddess! 
 I have been doing my Daily Sadhana, working on me, spending a lot of time in mediation, doing Shamanic Work, Reiki and being fully present for my hubby and daughter as we process. Things are finally shifting!
This journey to helping women step into their power comes from me stepping into my power and learning to fully listen and embrace what Spirit tells me to do! Without question or analysis. It all started 11 years ago as I began Yoga 4 Love on 1/1/11!
Last year while finishing up writing my book I heard a clear and loud voice. I had many clues to go to Sedona, Arizona. I said Yes! I didn't know what would transpire, but i trusted my inner compass. I invited two of my favorite women, Madonna and Kathryn, to join me. They said yes! We rented a car from Phoenix and took our spiritual quest into the magick of Sedona and climbed to the summit of Cathedral Rock!
There I felt and heard my late father!!! He was the wind on my back at the top of the mountain. He was the red sandy earth holding me from flying off the side. 9 moons ago, and oh so much has transpired!!!

A quick recap of my year:

I became the President of Yoga 4 Love trainees! We graduated 5 yoginins with their 200 Hour RYT, one with her 300 RYT, 4 new Reiki Masters and tons of enrolled new goddesses!

Our YouTube following on my Lisa Ware Yoga 4 Love YouTube Channel, which I started in 2018, went to over 140 followers! I filmed and posted over 60 new videos! We began to go LIVE on Wednesdays!

Our Facebook Group, Yoga 4 Love Global Goddess Tribe grew exponentially last year! We quadrupled!

I know what we are doing is transforming lives!
Now it is time for me to reach past the women wanting only to learn yoga and teach the LIFE SKILLS of the tools I use and teach on a daily basis.

I have been called to offer a BRAND NEW 6 week 6 Module Deep Dive on Self Love, Self Discovery, Law of Attraction and Shamanic Tools with the Goddess Tribe!

GODDESS OF VISION AND ACTION

Is it time to become the best version of you that YOU can be? Is it time to fully step into your power? 
 SAY YES! Join the sisterhood! Join the Goddess Tribe!
LET'S DO THIS GODDESS!
It is the moon and FULL lunar eclipse!! There is no other place in power than NOW!

GRAB YOUR 5 FREE HEARTFELT BONUS GIFTS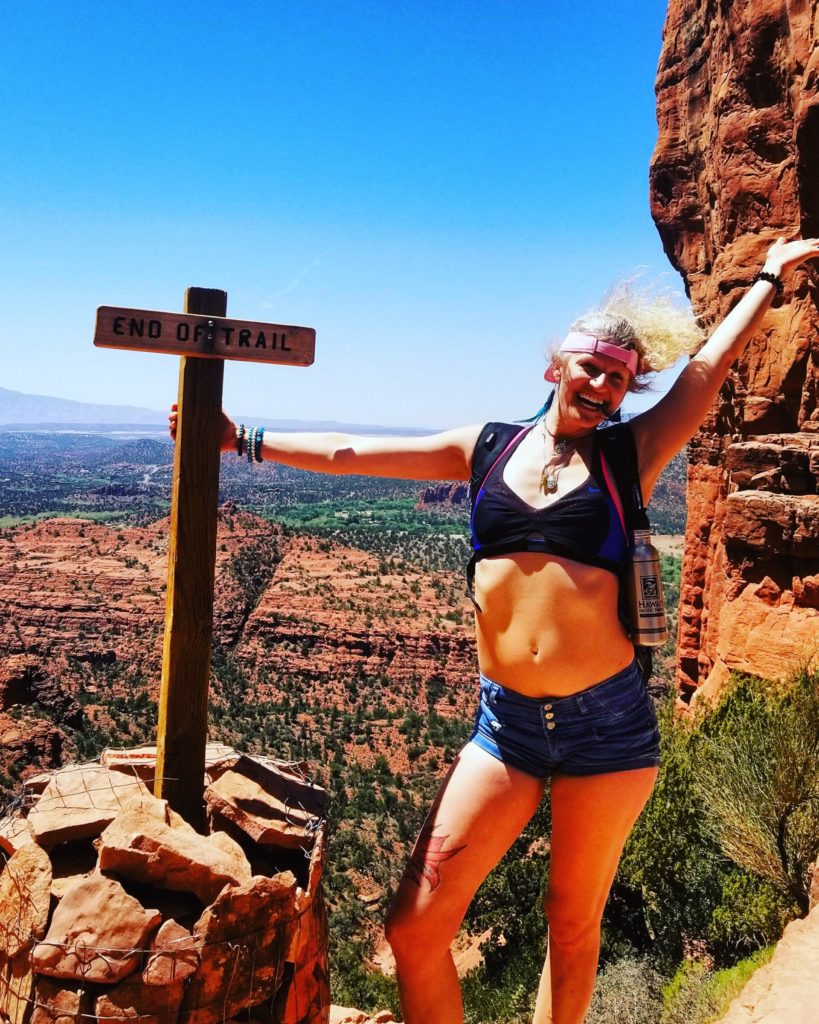 A special message channeled from Robin Annen:
"…messages from the Angels. This Leo eclipse blood moon is karmic release. And under this moon, spiritual & karmic contracts are made or cut. This is oversoul work. Bless your connections as we receve more 5th dimensional assistance and in flux.
A Universal channelled message. I'm sharing a blessing I just recieved. I was sleeping, woke up with this Be Blessed from RobinsRealm, Wed, January 16, 2019 YOU ARE LOVED! Archangels are speaking " Take it easy, you are recieving quite a few downloads very quickly. Because of your Joy, Protect that joy, it is from us angels", root your intentions in faith & planning, we will help you do the rest. All is well, & God is raising our vibrations, updated genetic codes, & inpouring spiritual delights you are gobbling up, like Willie Wonka's Chocolate Factory, that kind of delight. My friends, your work & finances increase when you connect with us & do what it takes to stay in that Joy. Your roller coaster will slow down, & you will see your rest & dreams fullfilled by Divines hand. Remember to Tithe. Thank you for trusting us." Micheal, Gabriel, & Chamuel."
~Robin's Realm Readings

[vc_row][vc_column][vc_raw_js]JTNDZGl2JTIwY2xhc3MlM0QlMjJmYi1wYWdlJTIyJTIwZGF0YS1ocmVmJTNEJTIyaHR0cHMlM0ElMkYlMkZ3d3cuZmFjZWJvb2suY29tJTJGeW9nYTRsb3Zlb25saW5ldHJhaW5pbmdzJTJGJTIyJTIwZGF0YS10YWJzJTNEJTIydGltZWxpbmUlMjIlMjBkYXRhLXdpZHRoJTNEJTIyJTIyJTIwZGF0YS1oZWlnaHQlM0QlMjIlMjIlMjBkYXRhLXNtYWxsLWhlYWRlciUzRCUyMmZhbHNlJTIyJTIwZGF0YS1hZGFwdC1jb250YWluZXItd2lkdGglM0QlMjJ0cnVlJTIyJTIwZGF0YS1oaWRlLWNvdmVyJTNEJTIyZmFsc2UlMjIlMjBkYXRhLXNob3ctZmFjZXBpbGUlM0QlMjJ0cnVlJTIyJTNFJTNDYmxvY2txdW90ZSUyMGNpdGUlM0QlMjJodHRwcyUzQSUyRiUyRnd3dy5mYWNlYm9vay5jb20lMkZ5b2dhNGxvdmVvbmxpbmV0cmFpbmluZ3MlMkYlMjIlMjBjbGFzcyUzRCUyMmZiLXhmYm1sLXBhcnNlLWlnbm9yZSUyMiUzRSUzQ2ElMjBocmVmJTNEJTIyaHR0cHMlM0ElMkYlMkZ3d3cuZmFjZWJvb2suY29tJTJGeW9nYTRsb3Zlb25saW5ldHJhaW5pbmdzJTJGJTIyJTNFWW9nYSUyMDQlMjBMb3ZlJTIwT25saW5lJTIwVHJhaW5pbmclMjBQcm9ncmFtcyUzQyUyRmElM0UlM0MlMkZibG9ja3F1b3RlJTNFJTNDJTJGZGl2JTNF[/vc_raw_js][vc_widget_sidebar sidebar_id="default"][vc_column_text]
SIGN UP FOR
[/vc_column_text][vc_column_text]
For Email Newsletters you can trust.
[/vc_column_text][/vc_column][/vc_row]